Many of us know the benefits, on road results and gains of an ECU Tune.  The information is more readily available to us.  If you don't know that's fine too we are more than happy to discuss the upgrade with you.  For those who have done the research and have made the booking here are some of our Top Tips Pre ECU Tune.  Some of these you can easily achieve your self-others we recommend being carried out by a professional depending on your knowledge and skill level.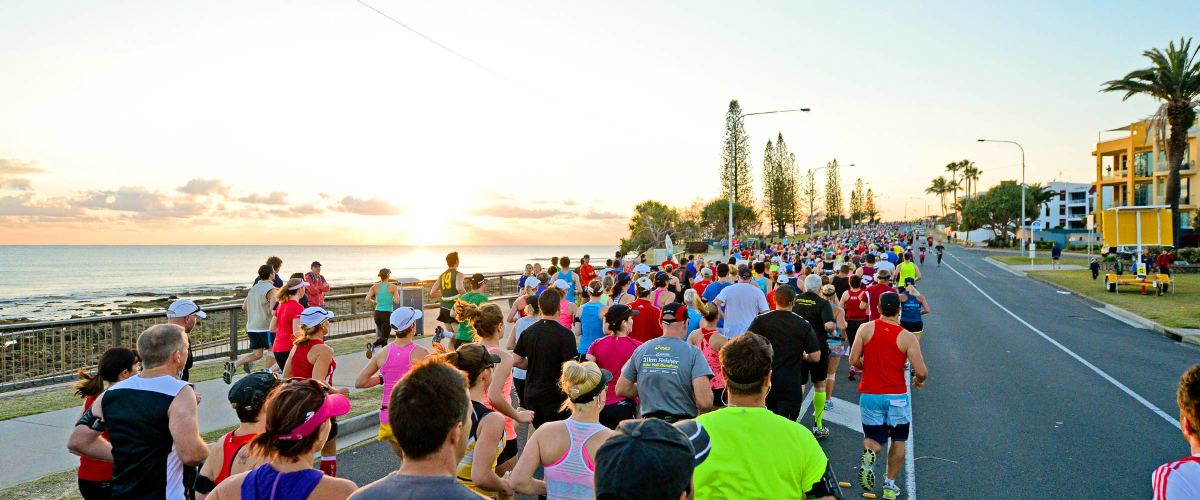 The ECU Marathon
Lets imagine you are going to enter into the Sunshine Coast marathon.  I don't matter if you are a little 2.2 or a big V8 if you are committing to marathon there is some pre-marathon training that needs to happen.  Sure you can lounge around and eat take out and dance in the rain.  Your more than likely to turn up on marathon day with a cold, lack of energy and commitment to succeed.  There is a large likely hood that you will complete the marathon at your own time.  If you train, eat healthily, and commit to the marathon you can come out of that day knowing you've got out of it the best you possibly can.
Now take out you and the marathon and insert your vehicle and the ECU Tune.  What we are saying is when you arrive for your tune bring your vehicle at its A game.
Things to check pre-tune
Filters
What have you been up to since your last service?  Your service may have been last week and you may have gone off road in the dirt and dust.  Check your air filter is it clean and free of debris.  Check your receipts has your oil and fuel filters been changed recently. In the same terminology using our body engine to our cars.  A smoker will have more trouble breathing through their lungs than a person with a full bill of health.  If you are not sure or have run out of time ask your tuner if they offer mechanical servicing.  It may just be the one filter you need replacing, most will do this for you.
This customers first post dealer service.  Fuel filter had never been changed in this 200 Series Landcruiser.
Ford Ranger air filter in for a tune, checked air filter and highly recommended changing pre-tune
Clean oil
Regular servicing is important to keep your engine running at peak performance for a well achieving ECU Tune.  If you are doing a DIY service beware as some makes and models have time limits when changing oil or DPF compatible etc Recommend checking with your manufacturer, mechanic or service log book.
Clean full fuel tank
An engine tune will use fuel.  Running it on the dyno will take as much fuel as it takes to make get the best outcome.  We advise putting the best grade of fuel through your engine at all times.  Personally, we have never run a petrol of our own under 98 no matter what our personal circumstance or finance we have found this to be a great insurance policy.  Recently we sold our car to another mechanic who filled up with a lower grade of fuel.  He came back and we established that the low-grade fuel had robbed the vehicle of performance and is now always topped up with 98.  The same result with Diesel for best results clean diesel, not from the farm or a drum and fresh is best.
Intake clean
Diesel engines are well known for carbon built up in the intake.  If your intake has not been cleaned prior you may find a better outcome by having an intake clean.  While these can be costly if your intake is very blocked it may also be causing harm to your engine.  A clogged intake can affect the results of your tune and pre tune is the time to have it cleaned.
Mechanically sound
A tune on any vehicle is the last engine modification to be done. Your engine needs to be at its all-round best that it can be at this point in time for the best outcome.  If you have a heating, rattle knock etc there are very limited situations where a tune will fix this.  There are always exceptions such as the ZD30 boost cut an ECU tune is a highly recommended solution for this.
These are just a few useful pre ECU Tune checks we recommend that many can check or carry out prior to your booking.
For more information on any of our products or services be sure to contact our friendly team