Seen all the 4×4 getting around with the Baywatch board attached to various points of their 4×4?  No we don't have an influx of beach-ready lifesavers they are MAXTRAX.  MAXTRAX are a top choice of 4×4 recover. Today we are going to go through some of the top MAXTRAX Uses.
Note Baywatch board look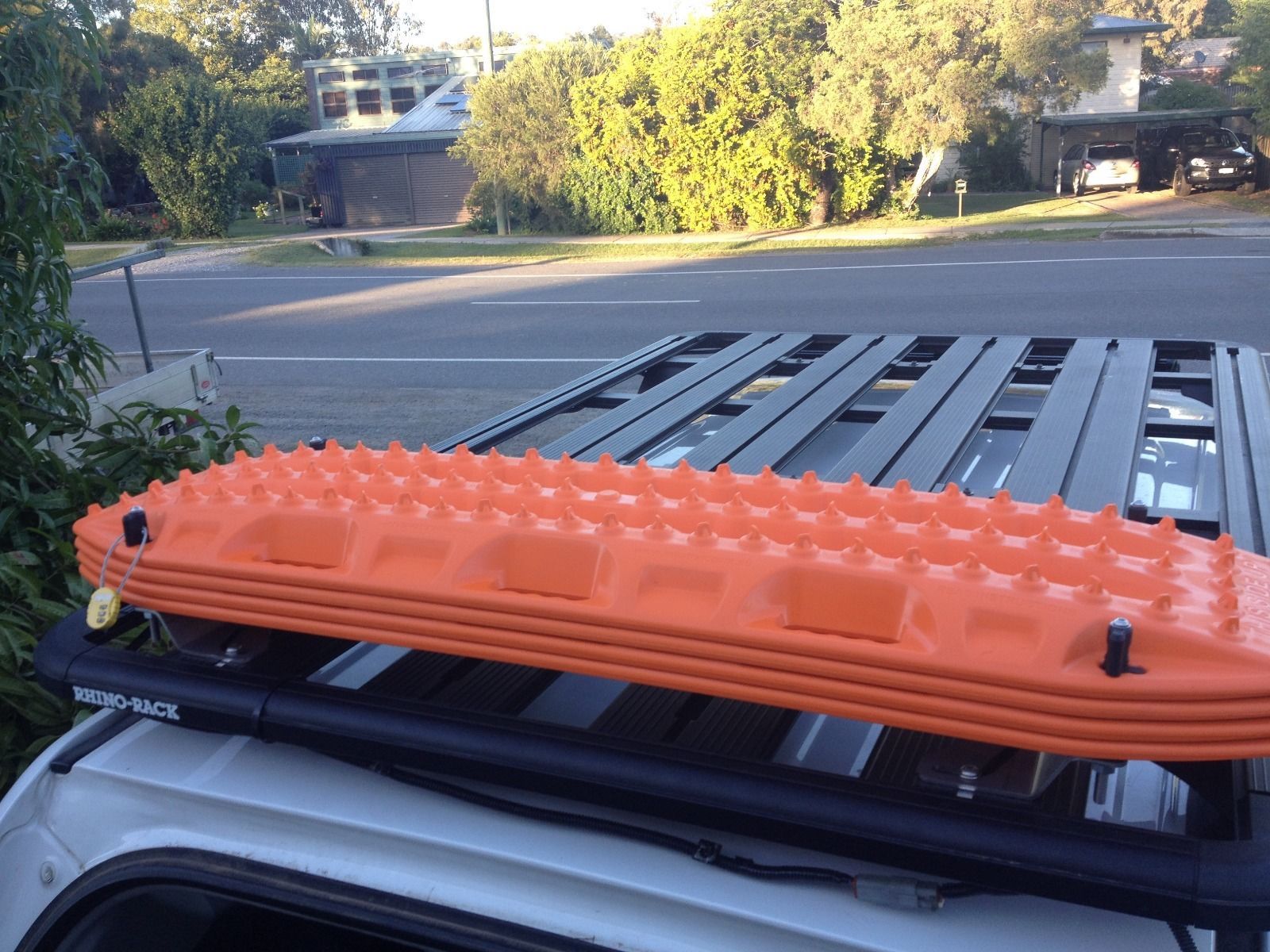 MAXTRAX is the recommended brand for 4×4 recovery.  There are cheaper internet options available however if you are headed off road and think you may get stuck or need to use your recovery gear, don't skimp on safety for price. It may cost more than the price or $ you pay.
MAXTRAX Technical info
MAXTRAX is the lightweight, handy vehicle extraction device that fits in your 4WD ensuring an easy way out if your vehicle encounters a boggy situation.
MAXTRAX is the perfect fit for every outing. Measuring just 1150mm long X 330mm wide, each set of MAXTRAX stacks together at a height of just 85mm. MAXTRAX stows easily with the rest of your day tripping, camping, or picnicking gear.
Each MAXTRAX weighs just 3.6kg. MAXTRAX is easy to carry and manoeuvre under your tyres with minimum effort.
Keep vehicle recovery equipment to a minimum with MAXTRAX. You can even use MAXTRAX upside down as a shovel to remove excess material from around your tyres.
MAXTRAX takes the drama out of getting stuck. The large cleats on MAXTRAX sink their teeth into the tyre tread and the terrain under your 4WD vehicle to prevent it from slipping back into mud, snow, or sand and make vehicle recovery quick and easy.
Made of UV stabilised, flexible, super tough engineering-grade reinforced nylon, MAXTRAX provides traction and a firm base to get your vehicle quickly back on track.
MAXTRAX Uses
SAND, MUD, SNOW- Recovery accessory to assist you out of all of these situations.  Most commonly known as the sand board the maxtrax is not a leave at home beach only recovery kit.
Ramp- manoeuvre over an obstacle such as a log etc when your approach angle is not 100% ideal
Boat Ramp- remote location or estery where there is no boat ramp.  Use the MAXTRAX for traction to get the boat trailer out of the water.
Turning around on a narrow beach- has been acheived to tighten your turning circle in a loose sand situation
Track building.  Found yourself in a situation where you are no longer on the track or need some assistance to get through a track. Washouts etc
Hill climb traction
Shovel- not the best shovel hey you won't be digging through rock and hard clay but it will help if needed.
Winch assist- for both traction and direction assistance
Level sleeping arrangements- Camped on uneven ground? Use the MAXTRAX to level your vehicle so the rooftop is even and you get a good night sleep.
Lifting the vehicle.-  Stack the MAXTRAX on top of each other to provide a lift to assist you to reach or work under the 4×4 if your back at camp or cannot find a stable surface to drive onto.
Ramp- use multiple MAXTRAX up to 3-4 recommended for strength if you need to drive over a washout or rut that is running the opposite direction to your drive path.
Shower base- camping on the beach or dust with an outdoor shower as a clean elevated, waterproof floor.
People bridge- big down fall around the campsite use the MAXTRAX as a safe walkway or bridge with elevation to keep the path to the tent/van etc dry
Emergency board- looking for a long straight surface to use as a splint or back board in a remote area MAXTRAX.
Order these direct from Power Curve Performance $299.  We order these in as they come in a great range of colours
Saftey orange
Black
Desert tan
Olive drab
Titanium grey
Blaze yellow
FJ Red
FJ Blue
FJ Yellow
Pink
Pure Purple
Sky Blue
Maroon
Lime Green
The brighter you go the easier they are to recover out of the sand and mud.